Versace and Gucci and Prada ... Oh My!
It's no small secret that Italy is home to many high end designers, but are all Italian's shelling out for those $900 Gucci loafers? Well, some certainly are, but the average Italian is just like you and I. Then how, you may be asking, do they all look so darn fashionable all the time?
It's just the way it is there. Think about it. The average Italian probably spends around the same we do on our wardrobe, but take a look at your wardrobe and think about how much of it is a name brand t-shirt or yoga pants (A staple in American culture!).
Americans like to shell out on novelty. Italians like to shell out on quality.
On our escapades across three cities in Italy, including Milan, a worldwide fashion capital, there was a common thread we all began to see. Long wool coats, leather shoes, a nice bag. Classics you can never go wrong with. So many were wearing some variation of this look, and all of them looked good.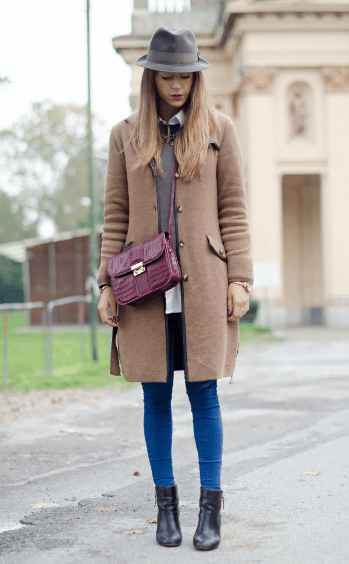 The look was so compelling, that when two of us found a shop selling them for reasonable prices, just about every girl bought one to take home.
Another look I saw a lot of, especially among teens and young adults, was colorful matching sets. One that stuck out in my mind was a young woman I saw on the Milan Metro in a pink floral suit and sunglasses. I almost wanted to pull out my phone and take some paparazzi photos because she looked like a celebrity.
Fur, faux or real I'm not sure, was also having its moment in the spotlight in the streets of Italy. I saw fir trimmed blouses, full Devil Wears Prada style fur coats, and even furry bags!
Lastly, I want to talk about shoes, because I really was in shoe heaven in Italy. Shoes there had a tendency to be interesting in a way that American shoes are just behind on. There were the popular sneakers covered in sparkles and jewels, platform loafers with tassels, patterned ankle boots, spiked combat boots, and colorful chunky Balenciaga-esq tennis shoes.
I could spend a year in Italy just looking at peoples shoes.
If you are interested in fashion, do yourself a favor and visit italy!